Meet the Dental Team – Chicago, IL
The Heart of Our Dental Practice
At the center of everything we do here is our phenomenal, kind, and caring dental team. These are some of the friendly faces that you'll see each time you visit, help you file dental insurance claims, and make each of your appointments personalized and comfortable. Our hard-working team is dedicated to making sure you receive the best-of-the-best, and they can't wait to meet you!
Amy, Front Desk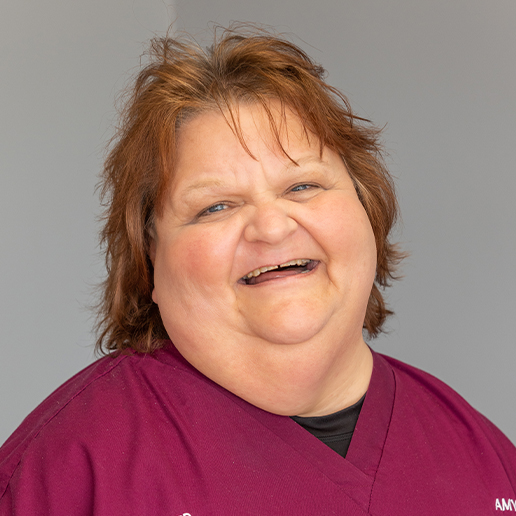 Amy has been with us for the entirety of her dental career, and she truly enjoys being a part of the community and our ever-growing dental family. She was raised in Chicago and is eager to make your time with us as easy as possible.
Audrey, Front Desk/Billing

Audrey has been with us for over 30 years! She says that no two days are ever the same in dentistry, and it helps keep her mind sharp. She and her husband have been married for over 40 years, and they have three adult children as well as five adorable grandchildren. Her favorite thing to do is hang out with family, but she also likes to stay active and work out at the gym.
Bev, Dental Assistant

Bev brings over 25 years of experience to our team, all of which were earned right here! She is always eager to come to work because she says that the best part of her job is the people, referring to both our patients as well as her fellow team members. She has certifications in dental X-rays, sealants, and coronal polishing. When she isn't at the office, she likes to spend quality time with her husband and three children.
Rosa G., Office Manager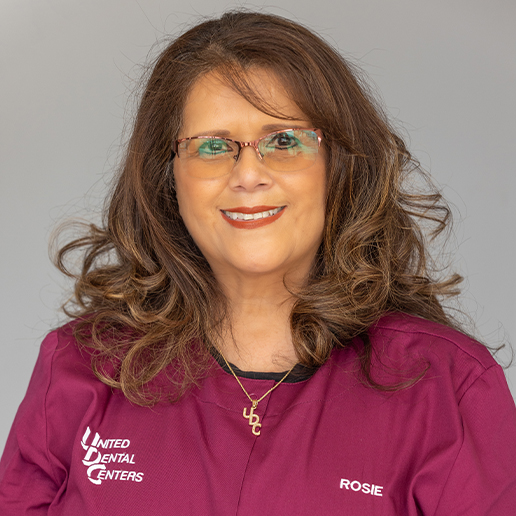 Rosa is a 35+ year dental veteran, and she has been with us since the beginning of her career. She loves educating patients about their healthcare and insurance benefits, and she says the best thing about her job is getting to see local families grow and thrive as the years go by. Always learning, she is an active member of the American Association of Dental Office Managers.
Rosa and her husband have one daughter who is a dental assistant that hopes to become a dentist one day. Her favorite thing to do is spend time with family, and she also enjoys walking and biking.
Rosa, Front Desk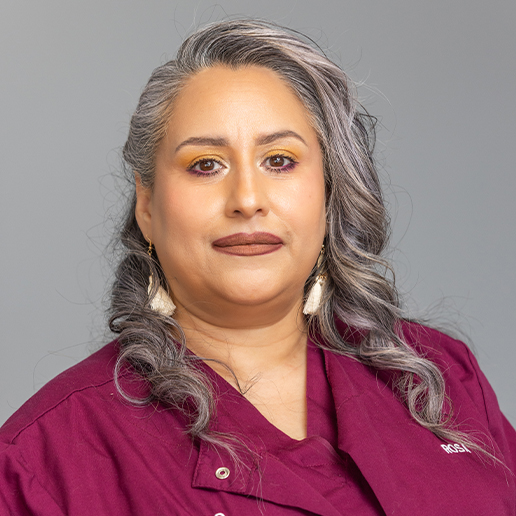 Rosa came to us in 2022, and she has over 25+ years of dental experience overall. She's always excited when a patient gets to unveil their new smile to the world. She attended the University of Illinois Chicago and likes to spend most of her weekends relaxing at home.
Rosa says the people around her are what keep her job consistently engaging, as she's always learning from our team members and picking up interesting stories from our patients. She comes from a very close-knit family and spends as much time as possible with them. She is also a member of a local Hispanic organization that helps within the community.
Kaylee, Front Desk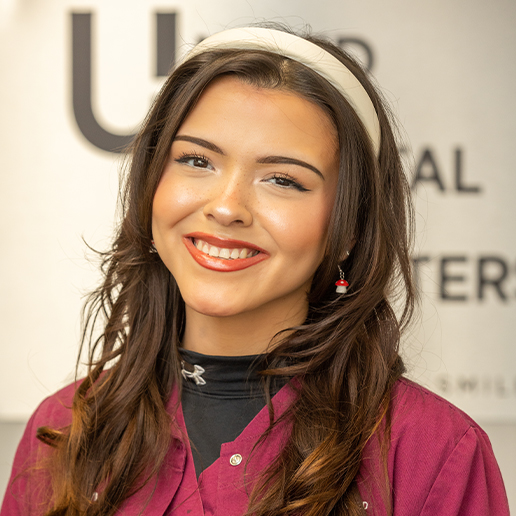 Kaylee loves multitasking, which makes her the perfect person to be at the front desk! She also likes that she's constantly learning about dentistry. When she isn't at the office, you'll typically find her at home watching movies and cuddling with her two cats. She also likes having fun with her two nieces and painting.
Melissa, Dental Hygienist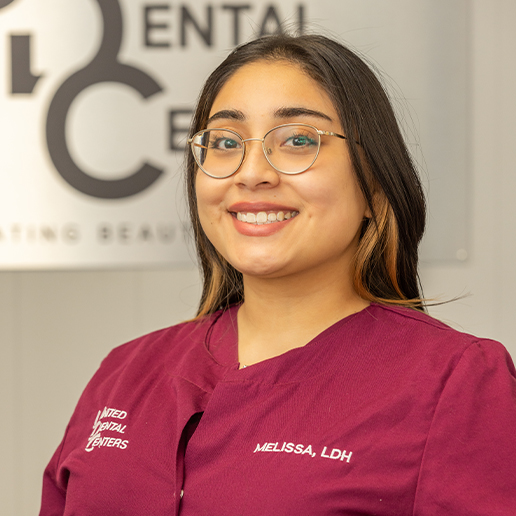 Melissa is proud to say that she learns from everyone, including our dentists, her peers, and also our patients! She is a graduate of Indiana University and decided to go into the dental field after initially being scared of the dentist. Her opinion changed when she had a great experience getting braces as a teen. To relax, she likes to try new foods, watch movies and TV, and take care of her plants.
Morgan, Front Desk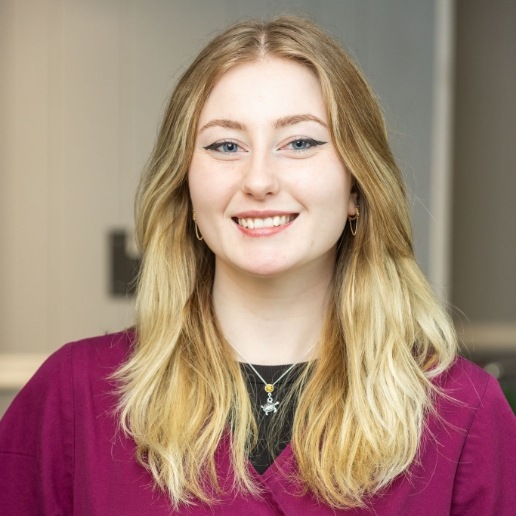 Morgan is constantly learning and enjoys having a predictable schedule at her job, which isn't true of most other health professions! In her free time, she likes to hang out with friends and family, play video games, and listen to many types of music.
Stacey, Dental Assistant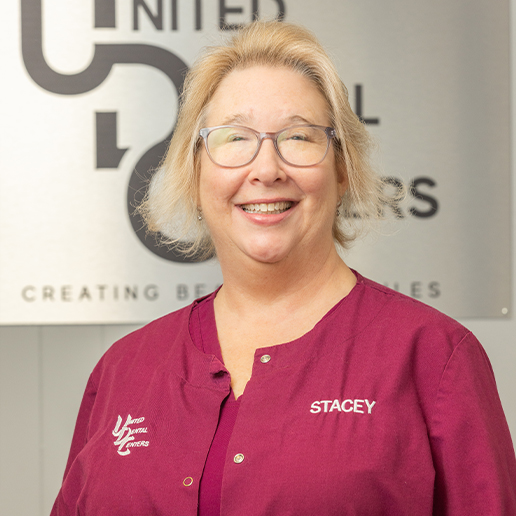 Stacey has been having fun taking care of our patients and working with our staff for over 30 years! She has her Expanded Duties certification and additional certifications in coronal polishing, dental sealants, and fluoride treatment. On the weekends, she likes to spend time with her two daughters and one granddaughter as well as visit different breweries to try new beers and foods.
Tammy, Dental Hygienist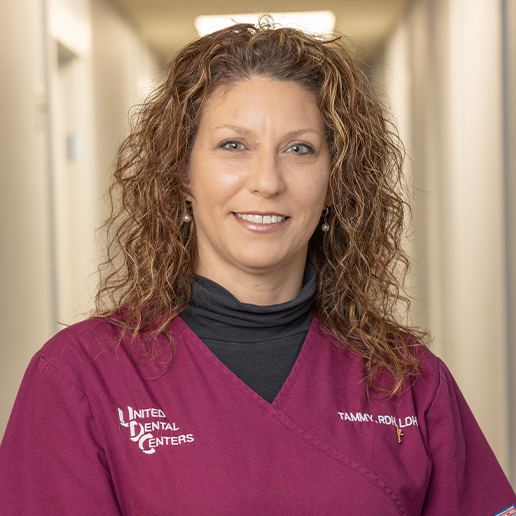 Coming Soon
Sandra, Front Desk

Sandra joined us in 2023, and she brings over 15 years of dental experience to our practice. Her role is a varied one and sees her doing tasks like treatment planning, insurance verification, and scheduling to ensure our office runs smoothly for both our patients as well as our team. She's originally from Chicago and has three children as well as nine grandchildren. On the weekends, she likes to see family, take Zumba classes, and go on long walks with her dog.