Preventive Dentistry – Chicago, IL
Smile Preservation is Our Passion
At United Dental Centers of Chicago, while we're happy to help care for smiles affected by oral health problems like gum disease, our main goal is to provide reliable preventive dental care that keeps those issues from ever developing in the first place. We take the time to educate our patients on the importance of at-home oral hygiene and routine dental checkups and teeth cleanings in hopes of helping them maintain healthy, intact smiles for their lifetime. If it has been more than six months since you last visited a dentist, give our office a call today to schedule an appointment for preventive dentistry in Chicago!
Why Choose United Dental Centers of Chicago for Preventive Dentistry?
High-Resolution Digital X-ray Imaging
We Welcome Patients of All Ages
We Accept & Maximize Dental Insurance
Dental Checkups & Teeth Cleanings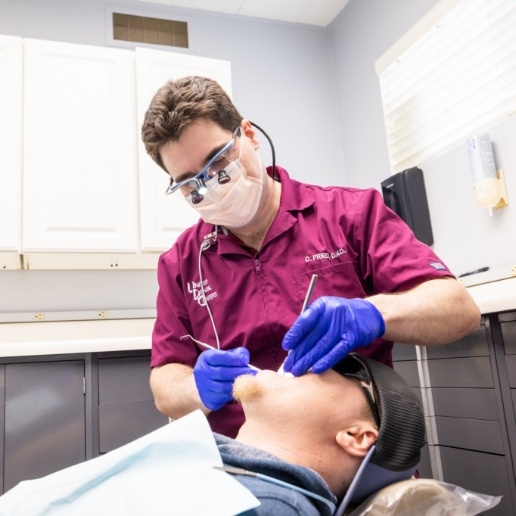 The American Dental Association, along with our team at United Dental Centers of Chicago, recommend coming in for routine checkups and cleanings every six months, or twice a year. During these visits, you'll receive X-rays, a thorough visual examination of your teeth and gums, and a professional teeth cleaning that removes all plaque and tartar from the surface of your teeth. The goal of these appointments is to spot small oral health issues early on, limiting the need for extensive dental treatment, and remove any factors that could lead to the development of cavities and gum disease.
Fluoride Treatment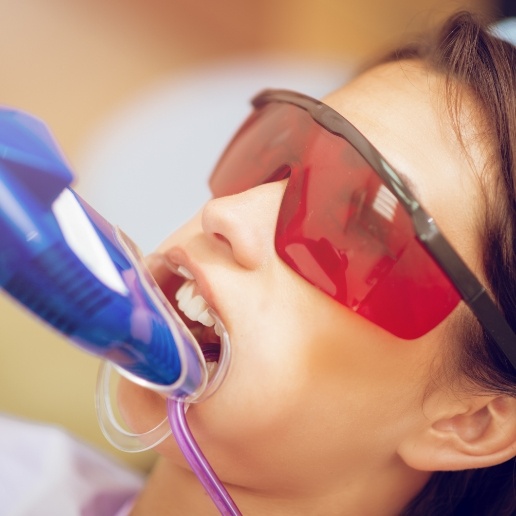 Fluoride is produced by rocks and found in other natural materials, including water sources, soil, and even fresh fruits and vegetables. It has the ability to strengthen the outermost protective layer of teeth, called the enamel, to reduce the risk of cavity development, which is why it's added to local water sources and oral hygiene products like toothpaste. If we notice that you may not be receiving enough fluoride in your regular diet, we can help supplement it by placing a fluoridated gel on your teeth at the end of your cleaning.
Oral Cancer Screening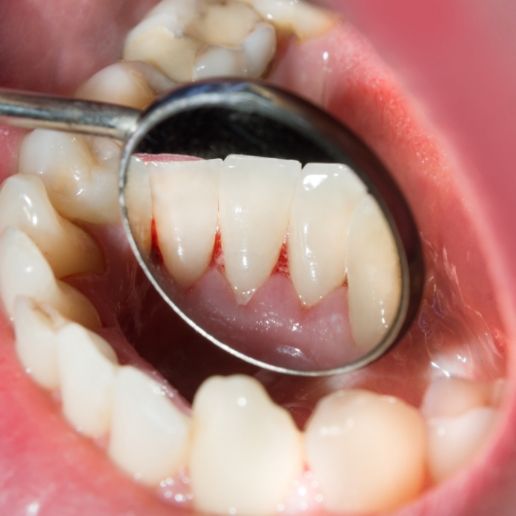 It's estimated that 53,000 people are diagnosed with oral cancer every year. While there are certain risk factors that can increase your chances of developing this disease, it can happen to anybody, which is why we screen all of our patients at each checkup and cleaning. The process only takes a moment, but it can truly be life-saving if we spot any symptoms, like red and white rough patches in the mouth or oral sores that just won't seem to heal.
Nightguards for Bruxism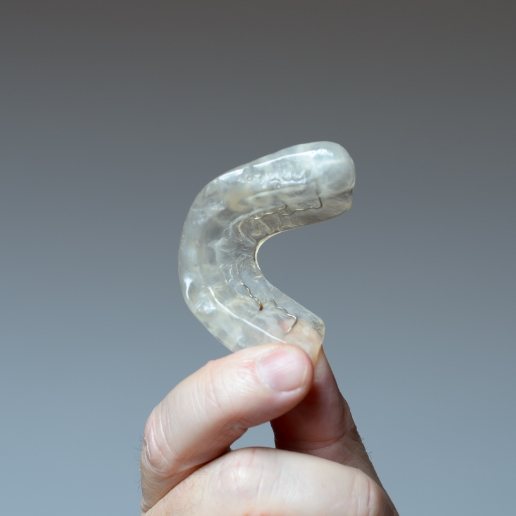 Do you grind and clench your teeth at night? This condition, also known as bruxism, can be caused by a variety of underlying factors, including stress and TMJ disorder. When left unaddressed, it can result in the destruction of your teeth, grinding them down, eroding their enamel, and eventually leading to the need for extensive procedures like dental crowns and root canal therapy. To keep this from occurring, our team can craft you a customized nightguard that will cushion your teeth, facial muscles, and jaw joints as you sleep.