Restorative Dentistry – Chicago, IL
Rebuilding & Strengthening Damaged Teeth
Teeth can become damaged and decayed due to daily wear-and-tear, conditions such as bruxism and TMJ disorder, or oral health problems like cavities and tooth infections. If you find yourself in any of these situations, know that our team at United Dental Centers of Chicago can help restore and protect your pearly whites from additional damage. Contact us today if you have any questions about dental crowns or fillings, or to schedule an examination to learn whether you can benefit from restorative dentistry in Chicago.
Why Choose United Dental Centers of Chicago for Restorative Dentistry?
High-Quality, Natural Looking Dental Materials
Family-Owned & Operated Dental Practice
Team of Dentists with Collective Decades of Experience
Dental Crowns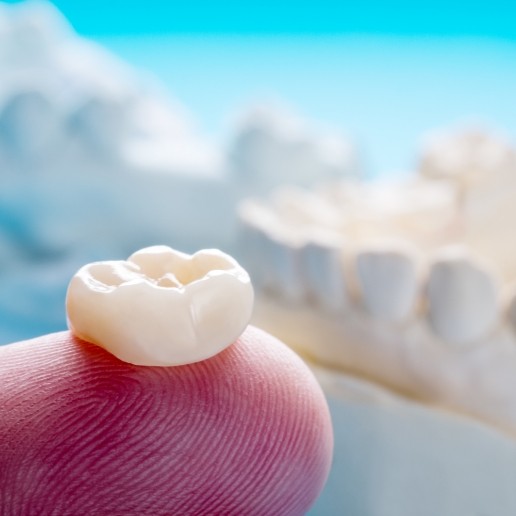 Dental crowns are cap-like structures designed to fit over the biting surface of teeth that have been treated with a large filling or root canal therapy, or those that are severely misshapen. They can be crafted from a variety of materials, including porcelain, gold, porcelain-fused-to-metal, ceramic, and zirconia, based on your unique smile goals and needs. We'll make sure that the crown fits seamlessly over your affected tooth, preserving it for years to come.
Tooth-Colored Fillings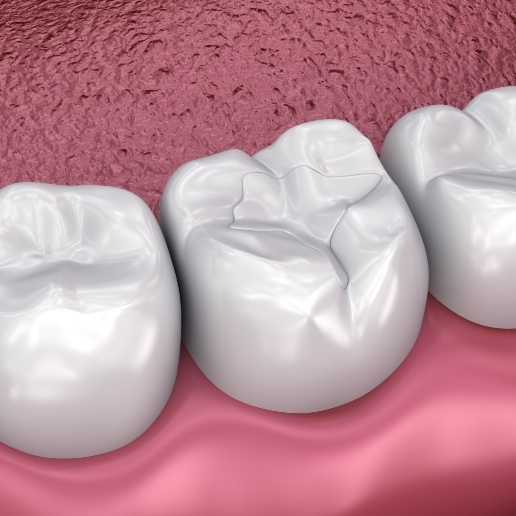 In the past, cavity fillings were crafted from amalgam, which was a combination of tin, silver, mercury, and other metals. Not only did these lead to increased dental sensitivity and tooth discoloration, but the mercury also caused a safety concern for patients. Today, we utilize a biocompatible, natural-looking material called composite resin to treat tooth decay. It has the ability to fuse with the natural enamel, creating a tight seal to protect the tooth from infection, all without leaving a trace of artificial-looking material behind.
Tooth Extractions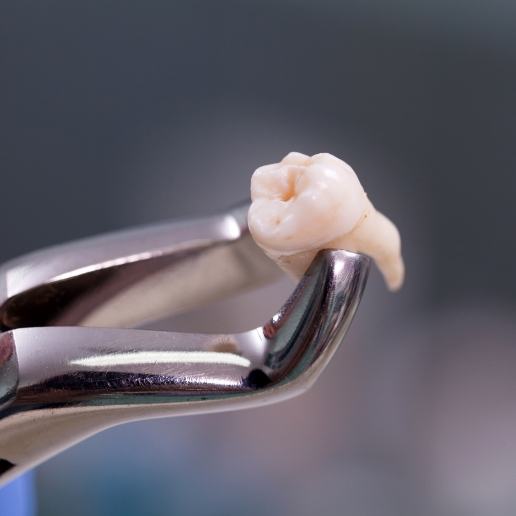 We try to preserve natural teeth at all costs, because we realize that's much more effective for our patients. However, there are certain situations in which removing a severely decayed, infected, or damaged tooth is the best solution. In these situations, we'll gently lift the tooth out of the socket. Once you have healed from the tooth extraction in Chicago, we can restore your smile with a dental bridge, partial dentures, or implant prosthetic to rebuild your smile to be healthier than ever.